As part of a self-initiated personal project, I chose to create a set of Nike advertisements based around the Detroit Pistons. The reason why I chose to initiate this project is due to the fact I felt the Pistons lacked a presence in the NBA, both on social media and on the court itself. Despite winning three NBA championships, they lacked superstars with the only notable player being Blake Griffin. Because of this, I chose to create a set of Nike Advertisements based around the Nike Slogan "Detroit Never Stops.", highlighting the tumultuous 2019/20 season.
After drafting 4 rookies and trading away a few squad players, the 2020 NBA draft signalled a new era for the Detroit Pistons, with new general manager Troy Weaver at the helm, the draft showcased Detroit were back and ready to fire for the season. To highlight the young squad and new additions such as Jerami Grant and Frank Jackson, I decided to create an editorial spread detailing the 2020/21 NBA season as the Pistons were priming themselves for the Number 1 draft pick in the 2021 NBA draft.
Like the previous set of advertisements, I chose to utilise the Nike branding style but twisting it in my own way using typography and images.
Detroit Pistons 2020/21 Season Review Book Spreads.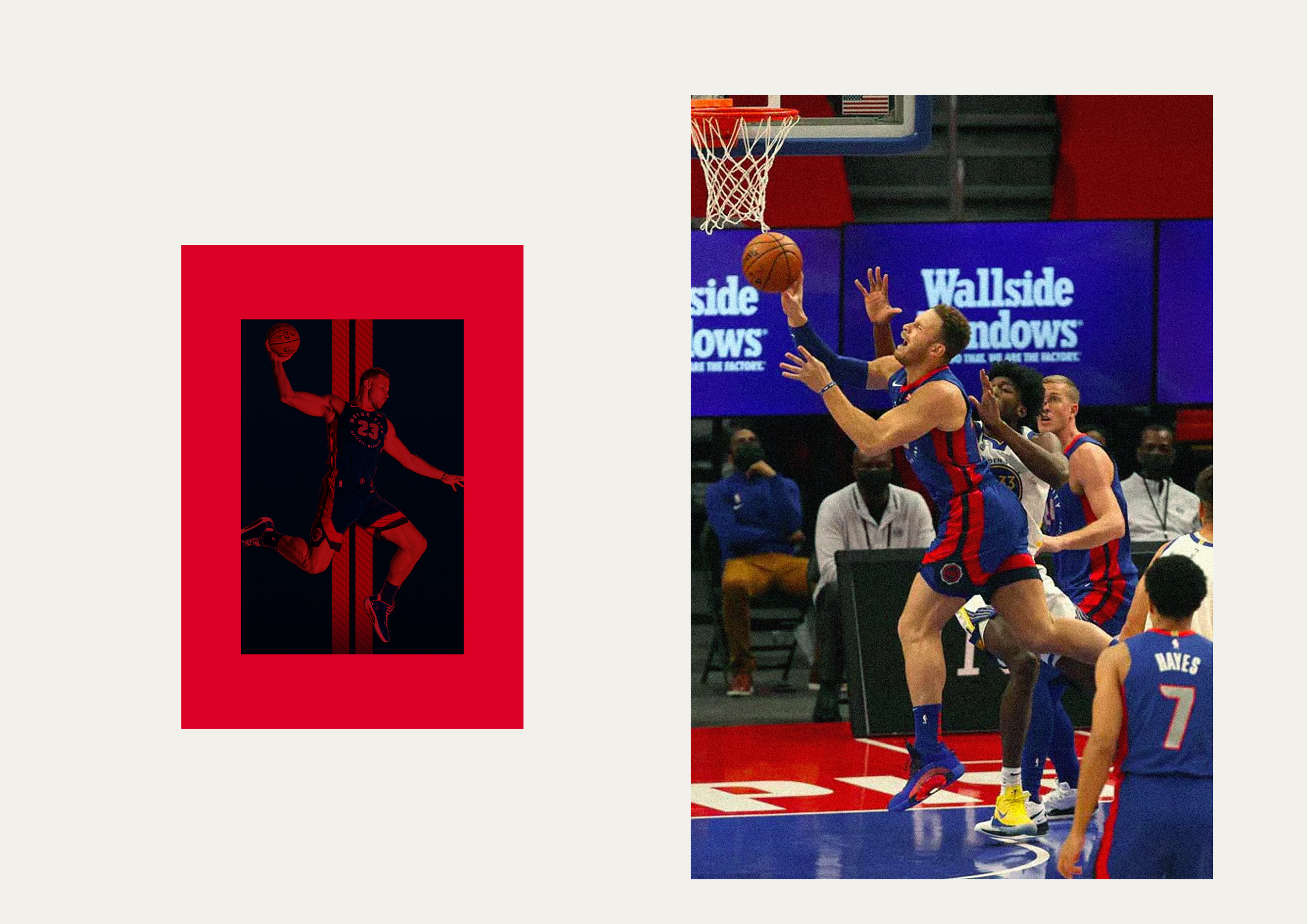 Detroit Pistons 2020/21 Season Review Alternate Spreads.
'Detroit Never Stops.' Advertisement Posters (2019/20).