Choose one of two given texts and design an engaging book that expresses the narrative of the content. I chose the Futurism Manifesto written by F.T. Marinetti in 1909.
I was asked to reinterpret the traditional form of the book by exploring the typographic hierarchy that is commonly associated with editorial design. Through my research, I chose to express the narrative of the manifesto through defined typography, by transforming the type into imagery as well as using a wide range of futurism photography techniques for the photographs used in the book.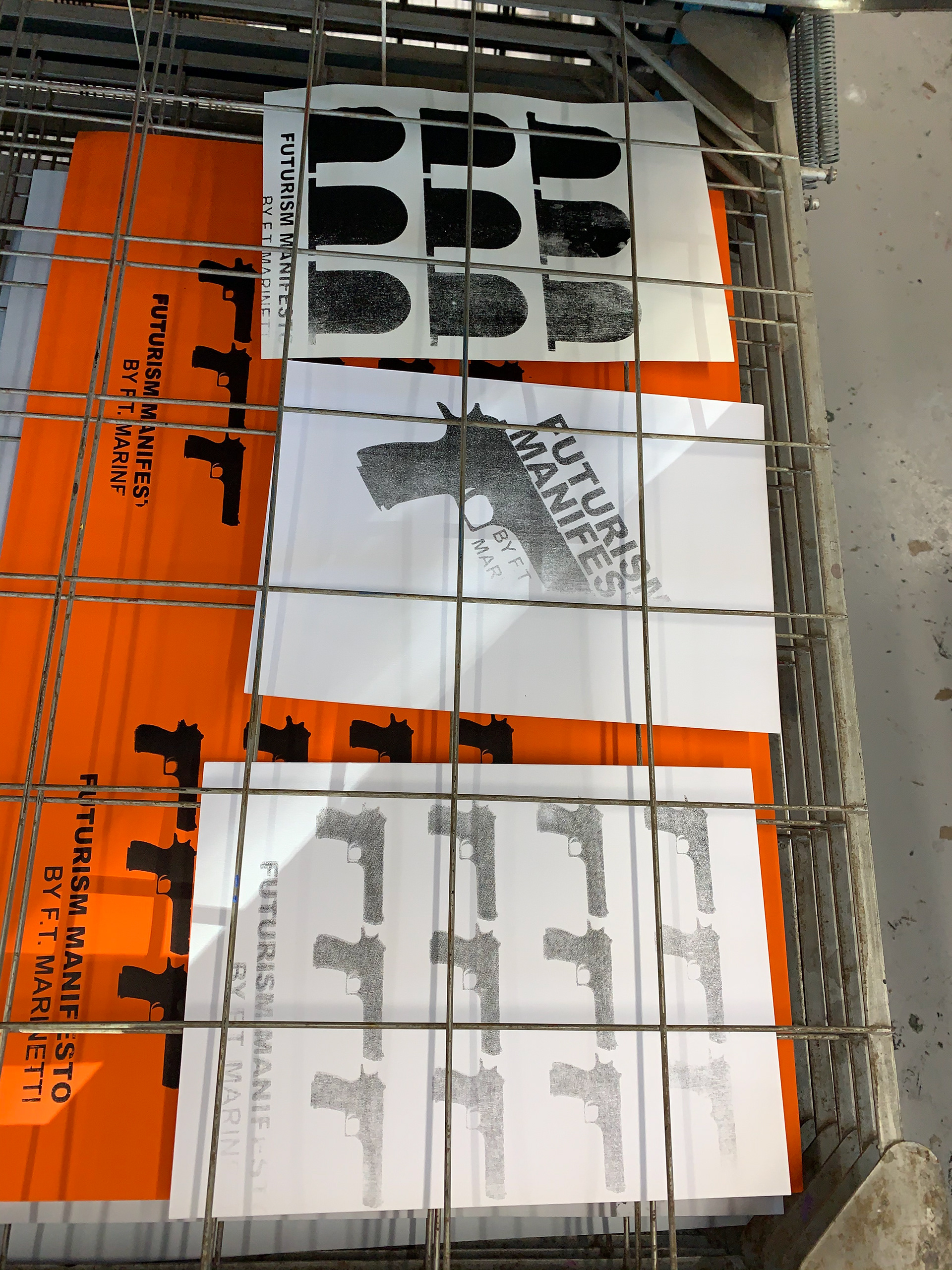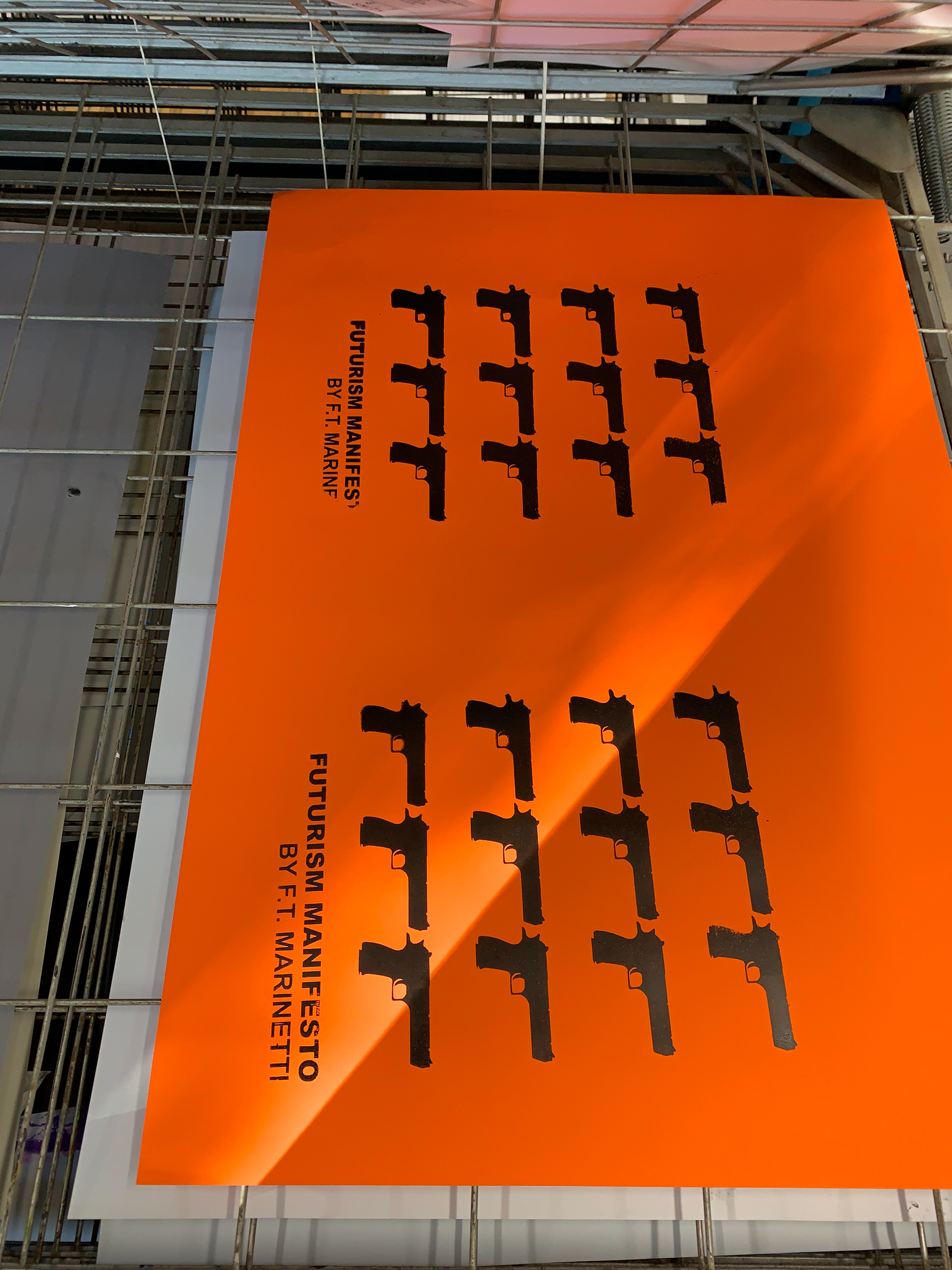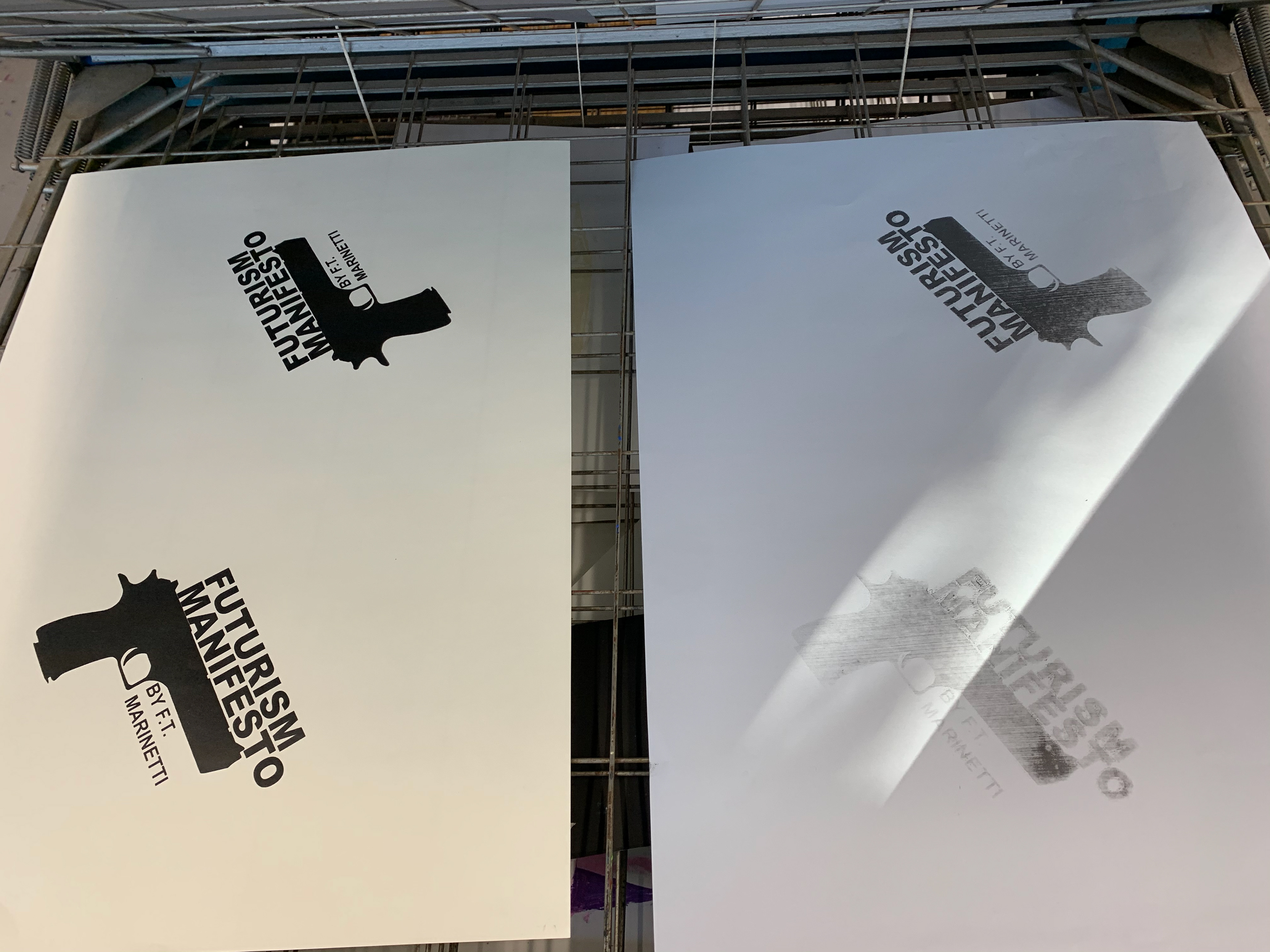 I chose black and white for my front cover since it was a prominent colour combination in many futurist photographs, which is why I wanted to make a reference to it. In addition, the black contrasted nicely with the white dust jacket (not pictured) and added to the book's simplicity.
Below are a few alternate front covers for the book that I didn't go with since they didn't match with the subject or narrative I was trying to create with the design.