In September 2021, I was contacted by Alec from POOW Media to design a movie poster for an upcoming film titled "TRAP".  
Below, I have enclosed the final posters alongside the concept presentation slides I sent to Alec showcasing the different ideas I curated for this project.
First set of posters inspired by Snatch (2000).
The second set of posters designed, using both colour and black & white.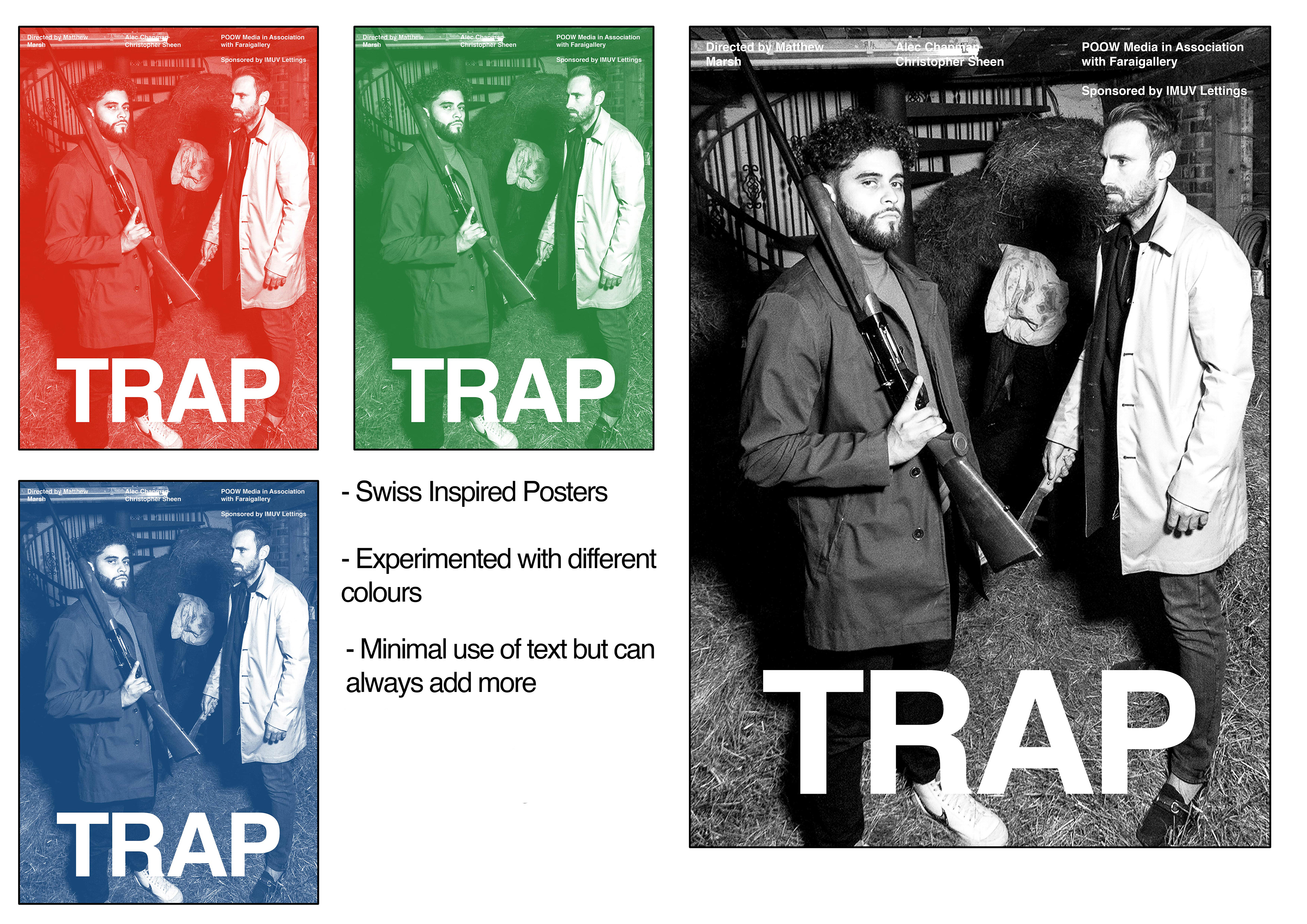 The third set of posters was created with a Swiss influence in terms of colour and text usage.
Final movie posters made both in colour and black and white.